About
The Construction Sector Transformation Plan is a three-year action plan for change focused on addressing the challenges faced by the sector.
On this page
The plan was launched in January 2020 by industry and government leaders, delivering on the pledge made in the Accord to engage across the sector to develop an action plan to transform building and construction to a high performing sector.
As an industry that employs around ten percent of the workforce, contributes 7% of GDP, and supports all our wellbeing, it's critical New Zealand has a sound and high-functioning construction sector. But like many around the world, our construction sector is under stress and underperforming. This plan will work to address problem areas and to change the cultures and behaviours that are holding the sector back.
"Transformation is not something the government or an industry body can do to a sector, it's something all participants must make happen. We all need to ask ourselves – what can I change and how can we work together differently?"
Peter Reidy, Accord Steering Group co-chair and CE Fletcher Construction.
Actions in the plan are focused on change in six areas:
In the spirit of the Accord principles, the Transformation Plan is a jointly owned programme between government and industry. The success of the plan will be measured against the Accord goals of increasing productivity, raising capability, improving business resilience, and restoring confidence, pride and reputation.
Read the Transformation Plan [PDF, 4.6 MB].
Process and governance
The development of this plan was led by an Accord Steering Group of 24 industry and government leaders. The Group reflected the broad ecosystem that makes up the construction sector and included representation for workers, professional services, planners, developers, regulators, constructors, trades, clients and health and safety. Work on the plan was overseen and supported by the seven Accord Ministers.
The plan evolved through a series of workshops that defined the challenges in the sector and explored ways to address them. Workshops were attended by Steering Group members and around 200 other sector leaders and people who work within the sector. Six workshops were held in Auckland, Wellington and Christchurch, ensuring a cross-country perspective. Additional input was gained through a survey that received 230 responses.
The Construction Sector Transformation Plan was approved by Cabinet on 9 December 2019.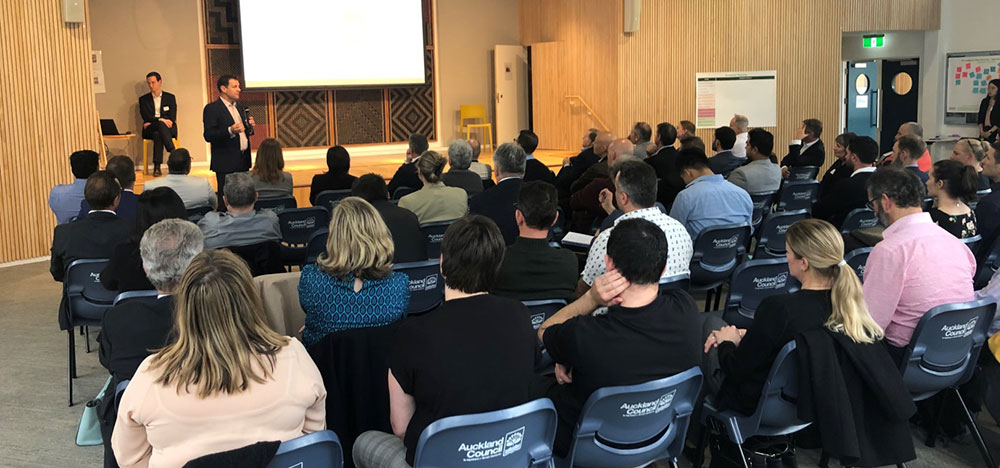 Last updated: 26 January 2020