Knowledge
To enable sound decision-making across the construction sector, the Accord will make the most out of data and information.
On this page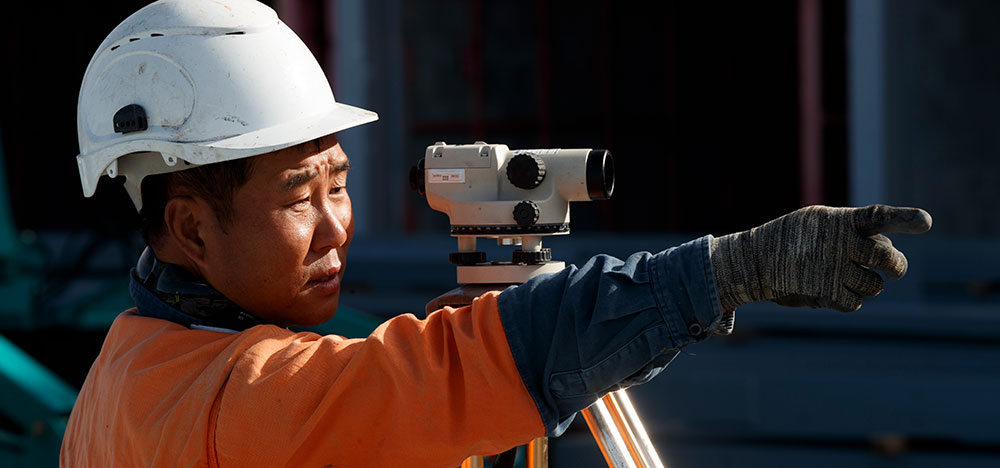 Access to knowledge helps leaders make better decisions, businesses to improve and industries to prepare for what's coming next. However, because our industry is relatively fragmented, there is no standard for capturing or using information. There is no agreed language for discussing project performance, costs, or specifications.
Business leaders learn most effectively from their peers – from learning about best practice to the lessons of failure – but a culture of avoiding blame has made it difficult to have open conversations about successes and failures the industry can learn from. The Accord will help change this culture, so that every high-profile project success or failure becomes an opportunity for the industry to learn.
Priority 9. Beacons
Since the launch of the first Transformation Plan, the Accord's Beacons case studies have been used to shine a light on new and innovative approaches that put the Accord's principles into action and inspire others to embrace change.
The inaugural Beacons Awards in 2021 provided a platform to celebrate the most progressive practices in the industry, but Beacons can do more. Our Beacons brand needs to be more widely known, the lessons can be more impactful, and they can be used to create communities of leaders who are all learning while doing.
Initiatives
Initiative
Potential partners
Mid-term goals
Delivery dates
9.1 Beacons 2.0
An expansion of the annual Beacons Awards will reach more people across the industry and acknowledge excellence in multiple categories. Case studies will be supplemented by additional learning tools, such as live learning from demonstration projects, deep dives into specific topics, and creating learning networks or communities of practice for leaders on similar journeys.

Reduced waste and embodied and operational carbon
More thriving people and organisations
Greater Māori construction economy success
Increased productivity through innovation, technology, and an enabling regulatory environment
Increased capabilities of leaders to drive change
A more skilled and diverse workforce that is future ready

2022 – 2025
Priority 10. Data, information and insights to assist decision-making
The Accord will promote the use of information to support better informed decisions at all levels of the sector. We need to challenge conventional wisdom, integrate new and disruptive thinking to solve our current problems, and prepare for global shifts and shocks.
Data, information and insights can vastly improve how construction businesses and projects operate. It can allow workers, businesses, iwi and government to make better choices about the critical issues facing the sector.
The Accord will use historical and current data, future-focussed forecasting and modelling, and other information and insights to enable evidence-based decision-making. This will drive innovation and contribute to social, environmental and economic progress.
Initiatives
Initiative
Potential partners
Mid-term goals
Delivery dates
10.1 Construction Futures Think Tank
Learning from other leading countries, the Accord will bring together a group of leaders from inside and outside the sector that will challenge conventional wisdom and consider how global mega-trends will impact the industry in Aotearoa. Their work will inform what we do, so we can future-proof the sector.
MBIE Chief Economist's Unit, Canterbury University, Massey University, Callaghan Innovation, Accord Agencies

More thriving people and organisations
Increased capabilities of leaders to drive change

2022 – 2025
10.2 Public and private pipeline development
The construction sector lacks sufficient visibility of the long-term pipeline of work to have the confidence to plan, invest and innovate. The Accord will continue to work with Te Waihanga and other data providers to ensure the sector is getting the information and certainty it needs to plan for the future.
Te Waihanga, Accord Agencies

More thriving people and organisations

2023 – 2025
10.3 Construction Digital and Data Roadmap
Digital engineering, automation, project planning software and other technologies have the potential to revolutionise construction and how data is gathered and used. An industry-wide roadmap will inform the types of technologies the sector can use and allow software providers to operate within a framework that ensures an easy exchange of data.
BIMinNZ Steering Group, University of Auckland, Callaghan Innovation

Increased productivity through innovation, technology, and an enabling regulatory environment

2023 – 2025
Last updated: 29 July 2022