Procurement and Risk
Good procurement practices are essential to high performance in the sector. The plan focuses on building procurement skills, promoting clearer contracts, and a better deal for subcontractors.
On this page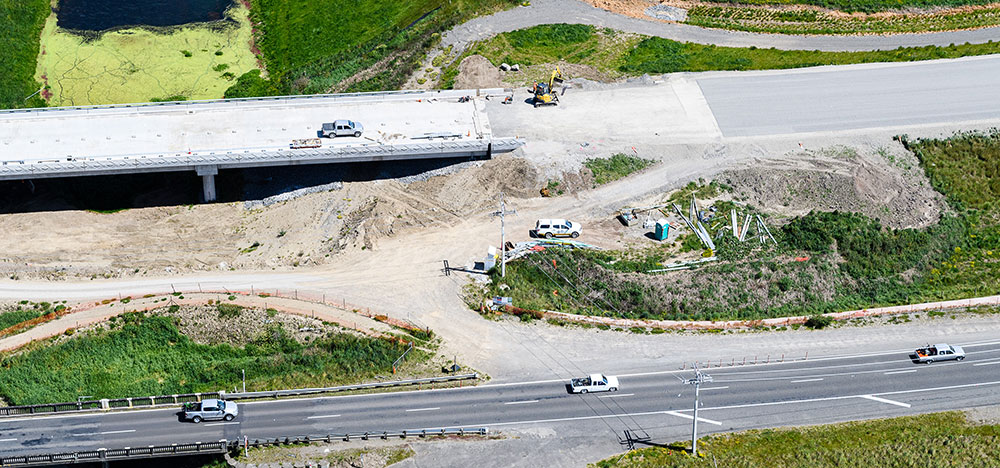 Getting procurement right at the front end of a project helps set things up for success and ensures quality outcomes and value for money in the long term.
Central government makes up around a fifth of the construction spend in New Zealand, and it has the potential to take a lead in setting procurement standards in the industry — improvements will impact on behaviour across the sector. There is evidence of poor procurement practice and inadequate levels of skill in both government agencies and in the wider sector. The 2018 Entwine report into public sector procurement of major infrastructure projects identified several weaknesses including:
agencies choosing 'cheapest' over 'best value'— creating greater whole-of-life costs
a lack of understanding of the risks in construction projects and who is best able to manage them
a culture of mistrust between government agencies and industry.
Complex contracts
Another common issue is the use of unnecessarily complex contracts that contain many non-standard conditions. The lack of transparency can lead to parties unwittingly taking on risk they are not prepared for and increases the likelihood of disputes. Often roles and responsibilities are not clear which means when things go wrong people are able to avoid accountability, leaving others to pick up the costs.
The sector must work toward a culture of greater transparency where the risks are clear and parties accept those risks they are in the best position to manage.
"The number one factor identified as contributing to disputes is a lack of understanding of contract obligations within the industry, with bespoke contract amendments reportedly not always read and understood by all parties."
Russell McVeagh survey, 2018.
Retentions
Another focus area for industry is the retentions scheme in the Construction Contracts Act that protects payments to subcontractors in the event of a head contractor collapse. While the law does provide protection against this, it is not always working in the way it is intended.
In the Accord, government committed to reviewing the Construction Procurement Guidelines and the Government Procurement Rules to better support the construction industry. Read about procurement initiative progress.
Programmes in this plan focus on further improving procurement guidance and advice, creating greater transparency particularly around risk, and a better deal for subcontractors.
Transformation programmes
Promote good procurement practices
Poor procurement practices can have a far reaching impact – creating the conditions for poor behaviour across the stages of the project, contributing to business instability, and leading to sub-optimal quality builds and greater whole-of-life costs.
The leadership group will work with MBIE and the New Zealand Infrastructure Commission to promote and refine the Construction Procurement Guidelines on an ongoing basis. This will include feedback on their effectiveness to ensure they continue to support sector stability and growth, and quality construction work.
The group will monitor and report on the procurement performance of government agencies on large construction projects and their adherence to the Construction Procurement Guidelines.
The leadership group and Accord members will adopt the Guidelines in their own non-government contracts.
The leadership group will work with the New Zealand Infrastructure Commission to implement a leadership programme for construction procurers — to improve procurement skills in both the public and private sectors.
Fair and transparent contracts
Contracts and subcontracts can be unclear and risk unspecified or unfairly allocated.
The leadership group will work with central and local government agencies that procure construction works to ensure their contracts:
are transparent on risk and where it sits
limit the number of special conditions
hold all consultants to account for their work including designers, project managers and quantity surveyors
ensure any Engineer to the Contract is fully independent
include provisions for efficient and fair dispute resolution
These standard contract principles will be promoted for use in both the public and private the sector.
Subcontractor assurance — payment, retentions and risk.
Sub-contractors face a number of commercial challenges. Risk is often unfairly passed to them, payments are delayed and retentions are sometimes not available when head contractors collapse.
The leadership group and Accord members will be required to:
be transparent about the risks sub-contractors need to price and manage, and ensure risk sits with the party best able to manage it
pay subcontractors within 30 days
comply with the retentions scheme. In addition they will hold retention money in a separate account and proactively share accounting records.
The leadership group will work with MBIE to ensure improved compliance with the retentions law and will explore ways to strengthen the scheme such as increased penalties for non-compliance, and removal of Accord membership.
Procurement advisory panel
Customers are often unable to find procurement advice or expertise such as Engineers to the Contract.
The NZ Infrastructure Commission and MBIE will establish a panel of individual and independent experts who meet specified competency requirements and who can be procured for the role of advising at the project governance level or as an Engineer to the Contract.
Programme timeline
Last updated: 08 June 2021