Health, Safety and Wellbeing
It's vital we reduce the number of workplace accidents and create a more supportive work environment — actions in the plan will work toward a better health and safety culture in the sector.
On this page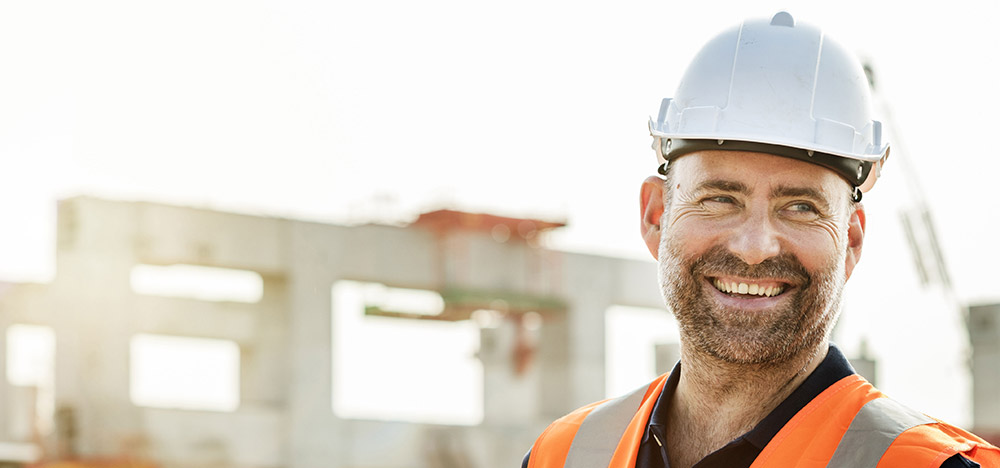 Good health and safety practices are critical to a successful construction industry. In 2018, eight construction workers lost their lives on the job, and there were more than 37,000 injuries. Each year, hundreds more suffer ill-health or die from conditions such as cancer and respiratory disease due to exposure to chemicals, dusts and fumes, or develop heart conditions related to stress. In addition, the high demands of construction work, and business instability, can contribute to poor mental health and suicides.
With the increasing demands on the construction sector to build more houses and infrastructure faster, our health and safety practices, culture and performance, must improve.
6.9% of New Zealand men who commit suicide are employed in the construction industry — the highest of all sectors, including farming.
Suicide Mortality Review Committee 2016.
Improvements must also be made to compliance processes. The health and safety prequalification system assures clients that contractors have the right health and safety systems in place before they are awarded contracts. However there are many different prequalification schemes that contractors must engage with which leads to inconsistencies and inefficiencies and cost businesses time and money.
There were several commitments made to health and safety in the Accord focused on regulations, client leadership, workforce competency, changing attitudes, and mental health. Read about health and safety initiative progress.
The transformation programmes in this workstream focus on improving our health and safety statistics through building on existing programmes that work to change the culture, and by improving systems to make compliance easier.
Transformation programmes
Enhance health and safety programmes
Surveys show an attitude of complacency toward health and safety is creeping back into the industry and this culture needs to be addressed.
The leadership group will support and build on existing health and safety initiatives including the CHASNZ client leadership programme. The group will also ensure health and safety is considered throughout the lifecycle of all their projects, and support and promote the adoption of 'safety in design' principles.
Support mental wellbeing programmes
Recent statistics highlight the high rate of suicide among construction workers.
The group will support the implementation of the CHASNZ mental health in construction strategy programmes including the Mates in Construction suicide prevention initiative. They will also implement a mental health action plan within their own organisations and encourage others to do the same.
Standard health and safety prequalification system
The number of different prequalification schemes mean the system can be expensive, inefficient and inconsistent.
The leadership group will work with CHASNZ to promote a standardised prequalification system.
Follow progress on the Accord and Transformation Plan programme.
Programme timeline
| Date | Programme |
| --- | --- |
| August 2020 | Client leadership programme underway |
| December 2020 | Health and safety programmes underway |
| December 2020 | Mental health programmes underway |
| May 2021 | New prequalification framework live |
| June 2022 | Safety in Design principles shared and promoted |
Last updated: 22 October 2020