Meet the Transformation Leads
The Accord welcomes three more Transformation Leads to drive the delivery of the new Transformation Plan
On this page
In September we welcomed Graham Burke, this month we are welcoming Jennifer Taylor, Jane Henley, and Alison Murray to the team.
These roles will work alongside industry and government and build on the momentum and leadership set by the workstream leads from the last iteration Plan to drive engagement and action towards the Accord goals. They form part of leadership group for the Accord team and will work closely with the Sector Reference Groups to design and develop the initiatives led and supported across the groups.
The four Transformation Leads will cover each of the key areas of delivery.
Environment – Jennifer Taylor

Innovation – Jane Henley

People – Graham Burke

Client-leadership – Alison Murray
Jennifer Taylor - Environment
The Transformation Lead - Environment role aligns with her wide-ranging career and experience in sustainability, managing significant nation-wide projects and as an active member of the New Zealand construction industry. Jennifer is Director of an award-winning, energy-efficient building company and was the first female Board Member of the Wellington Registered Master Builder Executive. She is often approached for comment on the New Zealand building sector.
Jennifer has held Sustainability and Executive-level Advisory and Marketing responsibilities at New Zealand Post and has contracted as a Sustainability Advisor.
As an advocate for all New Zealanders to have access to higher-performing buildings and homes with a reduced carbon footprint; Jennifer wants to ensure this starts from well-considered, united strategies and policies across the construction sector. She is passionate about using her commercial, scientific and strategic expertise to enable New Zealand buildings to be successful, sustainable and low-emission throughout all phases of the building life-cycle - construction, use and decommissioning.
"I am looking forward to the role of Environment, Transformation Lead at the Construction Sector Accord. It is a real opportunity to lead the work to address the carbon and waste reduction challenges in the Construction Sector. The Accord's decision to involve industry alongside government is progressive and recognises that with collaboration we will produce better outcomes. With experience in high-performance energy-efficiency building, I am an advocate for improving New Zealand's construction carbon outcomes.

The environmental targets to be achieved are significant, and I am excited by the challenge. I am passionate about using my commercial, scientific and strategic expertise to enable New Zealand construction to be both successful and sustainable." - Jennifer Taylor.
Jane Henley - Innovation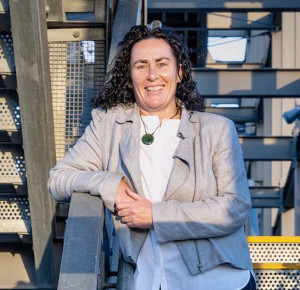 Jane is on a mission to improve the performance of the building and construction sector.
She has been a pioneer in driving system transformation across the sector for the past 15 years. She has spent the last 10 years working internationally across sustainability, innovation, and impact investment. Since returning to Aotearoa she has led the Off Site Manufacturing (OSM) Strategy with KiāngaOra and developed a Cross Government Agency Collaboration on OSM.
Innovation and creativity are essential in finding ways to improve our systems and supersede outdated modes of operating. Jane is an expert facilitator and embraces neuroscience and cutting-edge methods to tap into our human potential.
"I see this role as being the most strategic way I can drive improvement in productivity and quality, through modern methods of construction. I will be joining the work of the Accord which acts as a bridge between government and industry, bringing my background and skills to enable innovation and practical business lead change. Yes, there are barriers and issues to overcome, and I am looking forward to walking with you on the journey through this new Transformation Plan, and measure the positive impact through your success." - Jane Henley.
Graham Burke - People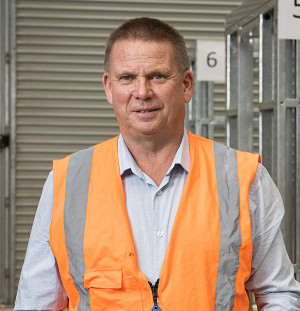 Graham has worked in the construction industry for 35 years, the last 20 years specialising in scaffolding. He is an advanced scaffolder and built a successful Wellington scaffolding business, WorkZone Scaffolds. He sold his business in 2015 and it continues to operate successfully today under new ownership.
Grahams wider involvement in the construction industry includes:
Executive Director of NZCIC
Executive Officer of Specialist Trade Contractors Federation
Co-chair of ConCOVE
Trustee/Board Member of CHASNZ
Member of Building Advisory Panel (Term is recently finished)
Member of Building Research Advisory Panel
Graham is passionate about the construction industry's future and is committed to leading further change. He is adamant the way forward for the construction sector and businesses is to move the emphasis from bottom price to value, safety and quality.
"I'm thrilled to have been selected as a Transformation Lead for the new Transformation Plan and especially leading the work to support our people. People are the essential element of every part of the sector and enabling people to thrive is core to lifting performance and achieving the Accord's transformation objectives. I am very proud of the achievements of the Accord to date and excited at the prospects of what can be achieved in the next three years.

He aha te mea nui o te ao? (What is the most important thing in the world?) He tangata, he tangata, he tangata! (It is the people, it is the people, it is the people!)" - Graham Burke
Alison Murray - Client Leadership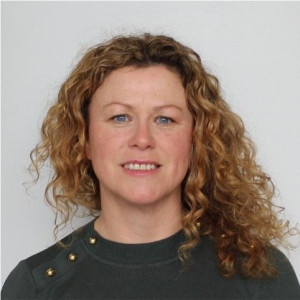 Alison has worked in procurement for over 20 years in leadership, operational and consulting roles in the UK and New Zealand. For 7 years with the Ministry of Education, Alison played an integral part in the team responsible for transforming infrastructure procurement and directing the procurement of major construction projects, transport, school internet provision and school's payroll.
Joining MBIE as the Director Construction Procurement Transformation in Sept 2021, she has been involved in the work of the Accord at a leadership level since then, especially through the shaping of the Sector Transformation Plan 2022 - 2025, and is now be able to lead the work in the Client Leadership workstream as the newly appointed Transformation Lead for this area.
"Since joining the Accord from the Ministry of Education just over 12 months ago I have had the opportunity to be a part of helping to shape the new transformation plan and to work with some fantastic people across the sector. I think I am extremely lucky to be able continue in the role of Transformation Lead Client Leadership and to work with others who are also passionate about tackling some of the challenges the sector faces." - Alison Murray
Last updated: 27 October 2022