Initiatives
Government and industry leaders are committing to a programme of initiatives to help transform the sector under nine priority areas.
Industry-led priorities
1. Enhanced industry leadership, collaboration and organisation
2. Better business performance
3. Improved culture and reputation
Shared priorities
4. Grow workforce capability and capacity
5. Better risk management and fairer risk allocation
6. Improved health and safety at work
7. More houses and better durability
Government-led priorities
8. Better procurement practices and improved pipeline management
9. Improved building regulatory systems and consenting processes
Government initiatives
As both the regulator and a major client of the industry, government can play a significant role meeting the challenges the sector faces.
Government work is focused on boosting both the capacity and capability of the workforce, creating a clearer pipeline of construction work, changing behaviours through better regulations, adopting more consistent procurement practices and creating a safer workplace. The initiatives will work together to enable the industry to better deliver our growing housing and infrastructure needs.
Find out what the government is doing in the priority work areas.
Industry initiatives
The Accord Development Group recognises industry must take a lead role in sector transformation. There are a number of industry-led initiatives that are already planned and underway.
Drive new behaviours across the industry
First and foremost, the Accord signatories will look to enlist wider support for the Accord from leaders across the construction ecosystem, and encourage them to behave according to the principles expressed in the Accord. Industry, as designers, constructors and clients, will share successes and learn from each other's failures in order to improve the culture of the industry.
Develop a plan to reinvent the sector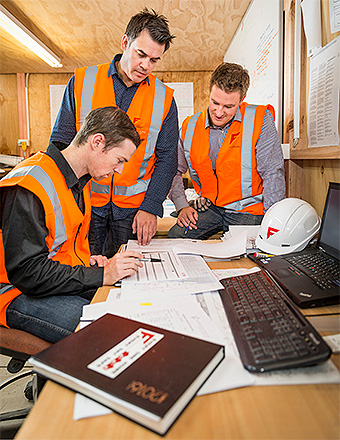 The industry's other main focus is on developing a construction sector transformation plan by the end of 2019. This plan will focus on the shared priority work areas.
The plan will be developed in collaboration with industry organisations that are already undertaking important activity to improve sector performance, and will identify areas where further investment is needed.
Deliver some quick wins
The Accord Development Group has also developed a set of early commitments that are considered 'quick wins' focused on collaboration, health and safety, skills development and risk management. These are selected to relieve some of the pressure on the industry and catalyse partnerships across the ecosystem.